mid year book freakout tag 🌻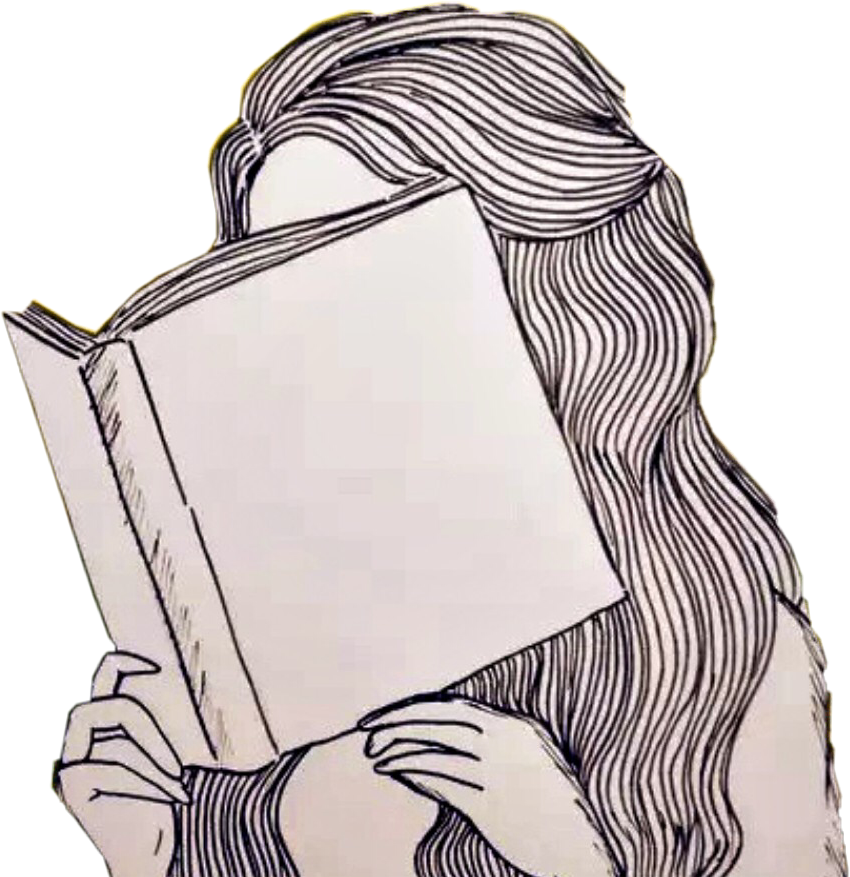 2020 has been... rough. In this post I'm going to be 'freaking out' about books, but I've pretty much been freaking out in general since January 1st. With a pandemic enveloping the world, A-Level exams one minute being fast approaching and the next suddenly cancelled, exploding movements for social justice and a more personal perpetual anxiety of going to university in a couple of months, I've sort of been all over the place for most of this year so far. But on a more positive note, lockdown has allowed me to get tons more reading done than I would ever have been able to achieve had my exams (and normal life generally) gone ahead.
This year so far I have read 38 books. I would say that this isn't quite as high a number as I would ideally like, but recently I've been really making an effort to shrug off any internal pressure to read a large number of books each month, and instead read at my own pace and take my time with the books I read in order to ultimately get more out of them. I have a horrible tendancy to constantly compare myself with others and subsequently convince myself of my inferiority, so this is something I've been trying to work on a lot over the last couple of months - starting with deleting social media apps like Instagram for days at a time and learning to appreciate the quality of what I'm reading rather than striving for quantity. I've set my Goodreads challenge to 50 as I feel this is a very reasonable goal that I will probably surpass, although I know my reading will considerably slow down from October once I've begun university and have less time on my hands. But anyway, let's get on with the tag!
1. What is the best book you've read so far in 2020?
I've actually had quite a few 5 stars and discovered lots of new favourite books so far this year, but there are three that were particularly special. The first is The Starless Sea by Erin Morgernstern - I plan on posting a full review of this one at some point soon, but suffice to say I *think* (although it will take a reread for me to make a true judgment) I might love this book even more than the The Night Circus. It was perfect - a love letter to the art of storytelling, second chances, and finding a place where you truly belong (plus it's the ideal Ravenclaw book). Second is Loveless by Alice Oseman, another of my favourite authors, and I loved her most recent novel almost as much as Radio Silence (which really is saying something). Not only does this book happen to be set at Durham University, but it's full of the most beautiful friendships I've ever read about, heartfelt discussions about identity and sexuality, and has an incredible aro-ace character called Georgia at its centre (as well as brilliant representation throughout the cast). My third best book is Wolf Hall by Hilary Mantel, a huge novel I'd been putting off reading for months even though I knew I would probably adore it (being an unashamed lover of the Tudor period) - and I wasn't wrong. I'm completely and utterly in awe of Mantel's ability to create such a well-researched, gripping, rich, intimate, encompassing, beautifully written piece of historical fiction, and as soon as I'd turned the final page part of me wanted to just start it all over again because I missed being inside the Tudor court so much.
2. What is the best sequel you've read so far in 2020?
So as it happens, I've only read one sequel so far this year (I'm much more of a standalone kind of reader), but luckily that sequel was amazing and that was Heartstopper Volume 2 by Alice Oseman. I devoured the first volume of this graphic novel series in April and it was honestly the most precious, wholesome thing I'd ever read, and the sequel was no different - in fact I loved it even more than the first volume. Alice Oseman can do no wrong.
3. What is a new release you haven't read yet but want to?
The list of new releases I desparately want to read but still haven't is pretty long as I've primarily been focusing on getting around to finally reading some of the backlist veterans sitting on my TBR shelf. The five that I'm most excited for are:
🠊 The House in the Cerulean Sea by T.J Klune
🠊 The Guest List by Lucy Foley
🠊 The Vanishing Half by Brit Bennett
🠊 This Lovely City by Louise Hare
🠊 The Girl With the Louding Voice by Abi Dare
4. What is your most anticipated release for the second half of the year?
🠊 A Beautifully Foolish Endeavour by Hank Green - I was so surprised by how much I absolutely loved An Absolutely Remarkable Thing when I read it last year and now I'm greatly invested in this quirky, timely story so I can't wait to see what this sequel holds.
🠊 Beach Read by Emily Henry - I'm not a big romance reader at all but the premise of this one sounds pretty incredible and I've heard amazing things about it from reviewers in the US where it has already been released.
🠊 One by One by Ruth Ware - If this is anywhere near as gripping as her previous thriller The Turn of the Key (which literally gave me nightmares), I will be very happy.
🠊 A Deadly Education by Naomi Novik - Despite owning both of her previous novels, I haven't yet got round to reading a book by Novik and so don't really know what to expect from this, but when I saw it described as "a dark feminist Harry Potter" it immediately became one of my most anticipated releases of the autumn/winter season. I pray it doesn't disappoint.
5. What has been your biggest disappointment?
That would unfortunately have to be To Kill A Mockingbird by Harper Lee. It's not hard for me to objectively understand why this is such a well-loved piece of literature (memorable, humorous characters; lyrical writing in places; a story with a flow that is easy to follow; and of course it aims to promote an anti-racist message).
However, in my case I went into it with too high and misplaced expectations (I was expecting much more of a courtroom / legal drive to the plot instead of just following Jem and Scout as they go about their childhood days, so I was subsequently very bored for most of the book), while at the same time I couldn't help being disappointed by the way that, for a book often lauded and referenced as *the* anti-racist novel, Lee discusses themes of racism through the centering of white characters, showing very few black characters in the story (and
when they do appear, the narrative often refers to them with derogatory language and grants them with next to no characterization at all)
. I do, of course, realise that this book would have been groundbreaking for its time and perhaps it's a little unfair to compare its discussion of racism to more contemporary novels given it was written in a very different political and racial climate, but after having read more recent novels exploring similar themes that are written by black authors and headed by black characters, I couldn't help but feel that this book just wasn't what I ultimately hoped it would be.
6. What has been your biggest surprise?
My biggest surprise so far this year was definitely Saltwater by Jessica Andrews. I originally bought this book simply because I was drawn to its beautiful cover (see, superficial book-buying habits aren't always a bad thing), but didn't really know what it was about other than it being a coming-of-age story. When I found out it was written in a poetry-prose style, however, I became apprehensive because in the past I haven't typically enjoyed poetry or experimental prose. But this book changed everything. Although I struggled a little through the first 30 or so pages, there was suddenly a moment when everything just seemed to slot into place and I fell increasingly in love with this book.
Andrews completely subverts conventional storytelling, structuring the story not in chapters but in non-chronological snippets that wander back and forth through Lucy's life capturing fragments of memories, thoughts and emotions, with the writing rooted in evocations of place, the body, sounds, smells, textures. Since this is autobiographical fiction, moreover, Andrews is able to craft a narrative with feelings and tiny details that have an extra layer of depth and meaning.
E
ven though we are nothing alike, Lucy's story felt like my story in so many ways and I found myself moved to the verge of tears in the early hours of the morning on numerous occasions because I just became so consumed by what she was feeling and experiencing. I've since developed a great sense of protection over this underrated gem of a book that I never expected to love so much.
6. Have you discovered a new favourite author (debut or new to you)?
An author whose debut novel The Doll Factory (released in 2019) blew me away was

Elizabeth Macneal

. One of my favourite niche genres is gothic, fantastical historical fiction and Macneal's storytelling fit the bill perfectly, reminding me of authors like Sarah Perry, Laura Purcell and Diane Setterfield who write books of a similar tone. Macneal's evocation of Victorian London and all of its morbid peculiarities brought it alive before my eyes, Dickens-style, while her characters were all so vivid and well-drawn. I'm so, so excited to see what she writes next.
7. Who is your newest favourite character?
I've discovered three incredible new female characters this year who I admire and adore. Leading on from the last question, the first is Iris from The Doll Factory. She is such a wonderful heroine in many ways, full of so much spirit, desire, honesty, determination and resilience despite the ostracism she faces, her experiences throughout the novel forming an honest and sympathetic portrait of the way Victorian society trapped young women. I loved following her journey as she escapes her suffoctating life of her own accord and realises her dreams within the London art scene, finding love along the way. Another female character I fell in love with was Jo March from Little Women. Full of so much fierce love and passion for her family and for writing, her outright refusals to keep her anger in check and appear a nice calm 'lady' warmed my soul and made me want to cheer. Last is

Rooney

from Loveless, whose insecurities, loyalty, sarcastic humour and passion for Shakespeare completely stole my heart and I wanted to reach into the pages of the book and just give her a hug on multiple occassions.
8. What book made you cry?
It doesn't take much for a book to make me cry and so I've literally shed tears over 7 different books so far this year, all for a myriad of different reasons and stemming from very different emotions. However, one that really sticks in my mind for its emotional impact on me was This Is Going To Hurt: Secret Diaries of a Junior Doctor by Adam Kay. Kay's recountings of his experience working in the NHS were hilarious and heartbreaking in equal measure, and while many of his anecdotes had me laughing out loud, I unabashadly sobbed through the final pages - it's a rare achivement when a book can elicit in me both extremes.
9. What book made you happy?
Well this one is easy - Heartstopper Vol 1 and Vol 2. These books are just a spark of pure, comforting joy in a very bleak world and never fail to instantly put a smile on my face when I need it.
10. What books do you need to read by the end of the year?
There are plenty of books I would ideally love to get to by the end of 2020, but there are three books in particular that have been sitting on my shelf for far too long - even though I know I will probably absolutely love all of them - because I'm put off by their size. However, since resolving to myself to take my time more with reading and also realising this year just how much I do love long books, I will definitely be carving out time for these novels in the coming months:
🠊 A Little Life

by Hanya Yanagihara
🠊 The Heart's Invisible Furies by John Boyne
🠊 The Shadow of the Wind by Carlos Ruiz Zafon